6 tags
GQ: Daily coverage of SXSW from Gemini Club
It's the first day of SXSW. Before the hangover-inducing, non-stop music madness begins, be sure to load up on Austin's best tucked-away street food. Our picks are "Fried and True," who make a grilled cheese on steroids along with deep-fried cinnamon buns—yes, they're delicious—and the famed "East Side King" truck in Liberty Bar's back courtyard....
And it begins...
Driving through the Midwest in the middle of March gives me a good idea of what the apocalypse might look like. In the summer, it's miles and miles of maize and lush patches of woods. But not now. No, no. It's endless fields of mud and barren trees.  The current color of the world is gray. Not figuratively. But, I really have no good reason to complain about the lack of beauty. We played at the...
1 tag
2 tags
3 tags
1 tag
3 tags
4 tags
4 tags
5 tags
5 tags
4 tags
1 tag
1 tag
3 tags
1 tag
4 tags
7 tags
"Identity politics are becoming less important since culture's being blended into..."
– Toro Y Moi's Chaz Bundick (via pitchfork)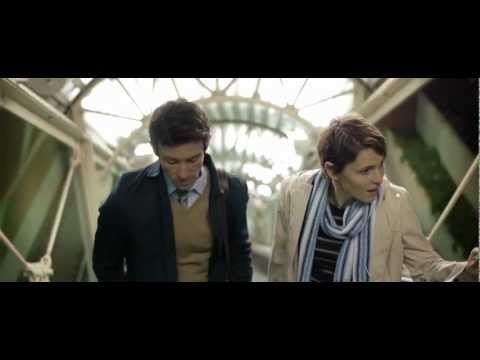 cyanidebliss asked: Holy crap! You guys were in Philly?! I'm actually upset that I only found out about you the other day now. I'm going to try to gather a bunch of friends if you come around here again because your sound is lovely and I'm excited over the news of an album!! I don't even have a band fully formed but all of you are a great inspiration and I wish you luck! (PS: Tom writes like a...
"When I say that a fact has a half-life, I am trying to illustrate how knowledge..."
– http://www.economist.com/blogs/babbage/2012/11/qa-samuel-arbesman?fsrc=scn/fb/wl/bl/halflifeoffacts
14 tags
We're playing CMJ 2012!
We're going back to NYC in October for our first CMJ! Check out our lineup: TUE 10/16 for SCHOOL NIGHT at the Bowery Hotel New York, NY 11:30pm WED 10/17 for the ASCAP Showcase at Canal Room New York, NY 12:15am FRI 10/19 at Paperbox Brooklyn, NY 8:30pm SAT 10/20 with The French Horn Rebellion at The Studio at Webster Hall New York, NY 9:30pm
8 tags
New Live Shows: Chicago, Madison, & Minneapolis
Wednesday November 21st: Lincoln Hall Chicago, IL Friday November 23rd: Redamte, Madison, WI Saturday November 24th: 7th Street Entry. Minneapolis, WN
1 tag
18 tags
Gemini Club Live September 2012
We've got a whole slew of live dates coming up in September. Here are the links for tickets, won't ya catch up with is? Wed, Sept 5 : The Bishop Bar (Bloomington, IN) Thu, Sept 6 : North Star Bar (Philadelphia, PA) Fri, Sept 7 : Pianos NYC (New York City, NY) Fri, Sept 7 : DJ SET at Lilium Bar W Hotels Sat, Sept 8th : Brooklyn Bowl (Brooklyn, NYC) Sun, Sept 9...
12 tags